SAVE MORE ON YOUR SMALL BUSINESS PHONE SERVICE.
PAY 75% LESS THAN OUR TOP PHONE & CABLE COMPETITORS*
HASSLE FREE SET-UP
TAKE CALLS ANYWHERE WITH OUR MOBILE APP†
GET HELP FAST WITH U.S. BASED SUPPORT
*Savings claim is based on pricing research performed on May 4, 2018, comparing the cost of magicJack for BUSINESS to AT&T, Verizon, Comcast, and Time Warner. Comparison excludes any promotional pricing, fees, surcharges or taxes.
†Unlimited calling to numbers within the United States and Canada and other services provided by magicJack for BUSINESS™ are based on normal, non-excessive use. A combination of factors is used to determine excessive use, including but not limited to the relative use when compared to the average magicJack for BUSINESS™ user, the number of unique numbers called, calls forwarded, minutes used and other factors. Unlimited calling does not include calls to Alaska or the Yukon and Northwest Territories of Canada or calls to non-8YY calling card, platform, conference or chat lines, for which additional fees will apply.
magicJack has been providing inexpensive, high quality phone service to millions of customers for over 10 years.
We believe in offering products at prices lower than anyone else – it's in our DNA. Cable and big phone companies say bundling will save you money, making you sign-up for features you'll never use.
With magicJack for BUSINESS, you can save 75% against our top phone & cable competitors* and get the phone service your company needs - whether you're an auto repair shop, law firm, or restaurant. With more options, and more choices, you can get the features you'll use most, like auto attendant, conference lines, hold music, and call forwarding to help you grow your business.
Stop paying too much for phone service. Try magicJack for BUSINESS, and be up and running in 10 minutes.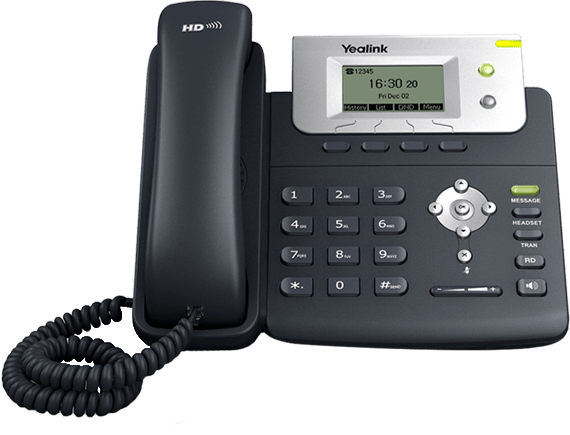 LIMITED TIME OFFER
Free‡ office phone included
Right now we're offering a FREE Yealink T21 phone, included with each line you purchase. With easy set-up, and an extra large screen display for at-a-glance information, you can start communicating smarter.
2-port Fast Ethernet switch with PoE (Power over Ethernet) support
Extra-large graphical LCD
2 line keys, 4 soft keys
RJ-9 connector for optional headset
$3 Hardware Support monthly fee includes phone access to US-based agents
‡Free phone offer requires $3/month for the T21 Hardware support fee.
Take calls on the go.
Take your business calls and all our great features on the go - running your business anywhere, anytime† with the new magicJack for BUSINESS mobile app. Available on iOS and Android.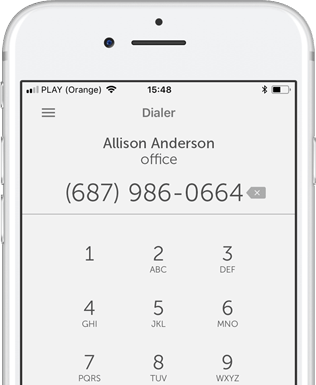 Low Price
All the features you want for 75% less than the big guys.*
Excellent Quality
Crystal clear call quality using magicJack's VoIP technology, and we guarantee 99.99% uptime.
Small Business Features
Professionalize your business with auto attendant, a conference line, call forwarding, virtual fax & more.
U.S. Based Support
Fast & friendly tech support is available to answer all your questions.
---
What do our customers think?
You work hard. This is easy. But don't just take our word for it. Hear what some of our customers are saying and see how magicJack for BUSINESS worked for them.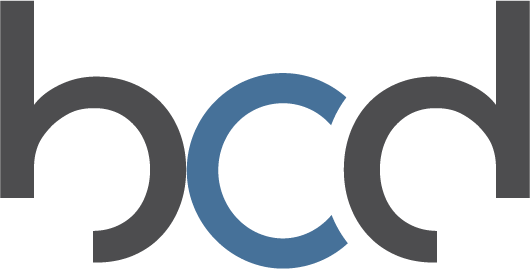 magicJack for BUSINESS makes our business three people instead of two. Premium features are like an extra set of hands. It's the best value in business phone service with all the professional features we need at an unbeatable price.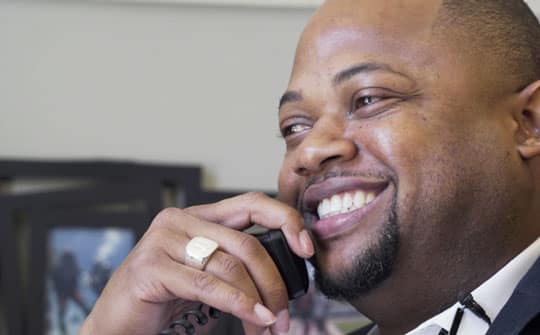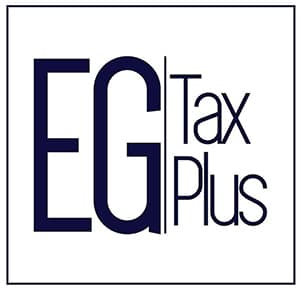 I looked at other solutions, and they seemed more complicated. Not as nimble as magicjack for BUSINESS. And definitely not as cost-effective. My Marketing Assistant takes her phone home, I took mine on vacation overseas – it's seamless. Call forwarding, call waiting, and music on hold make my tax business sound professional.

magicJack for BUSINESS makes phone and virtual fax communication affordable for my print and marketing company and my recording studio. I was worried the sound quality wasn't going to be good, well - IT'S GREAT! We are a growing company and sometimes it's hard to have the essentials needed for great production. magicJack for BUSINESS makes it easy!

magicJack for BUSINESS provides excellent quality and cuts our bill in more than half of what a landline would cost. We have 23 lines and all of my real estate agents are satisfied. Each agent has their own direct line which they use constantly to communicate with clients. If our agents are happy with the technology that our office provides, then we will continue to prosper.