THE PERFECT PHONE SYSTEM FOR YOUR SMALL BUSINESS.
PAY 75% LESS THAN OUR COMPETITORS
CANCEL ANYTIME
TAKE CALLS ANYWHERE WITH OUR MOBILE APP
GET HELP FAST WITH U.S. BASED SUPPORT
Whether you're solo or have multiple business locations, we have the most reliable, simple plans to connect your company for less. Save thousands compared to other VoIP providers.
Take your desk phone with you.
Be seamless. Send and receive calls anywhere, anytime with the new magicJack for BUSINESS mobile app.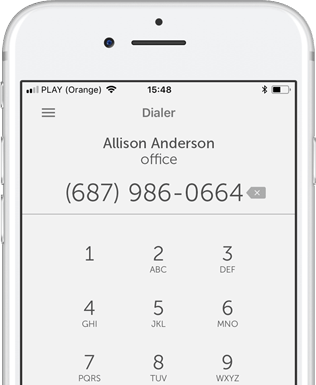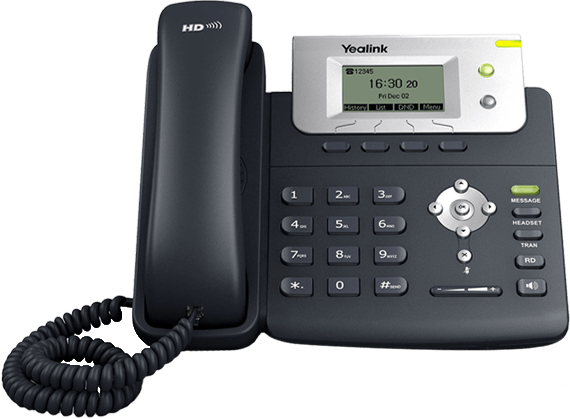 Free office phone included
A FREE Yealink T21 phone is included with each line you purchase. With easy set-up, and an extra large screen display for at-a-glance information, you can start communicating smarter.
2-port Fast Ethernet switch with PoE (Power over Ethernet) support
Extra-large graphical LCD
2 line keys, 4 soft keys
RJ-9 connector for optional headset
$3 Hardware Support monthly fee includes phone access to US-based agents
Limited time! T21 phone included free with account setup.
Low Flat Rate
No nickel and diming you with extra fees or fluctuating bills.
99.99% Uptime
Fast, reliable service using magicJack's innovative VoIP technology for optimal clarity.
Scalable Features
Conference Bridge, Enhanced Call Forwarding, Music on Hold, Virtual Fax, e911 & more.
Customer Support
magicJack for BUSINESS is committed to your success and available to answer all your questions!
---
What do our customers think?
Don't take our word for it, hear what some of our customers are saying and see how magicJack for BUSINESS worked for them.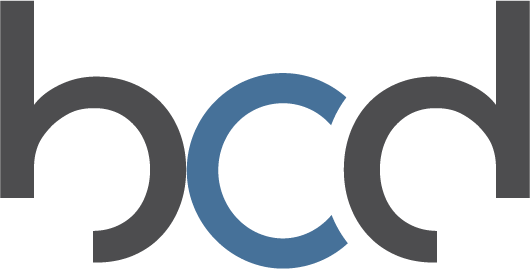 magicJack for BUSINESS makes our business three people instead of two. Premium features are like an extra set of hands. It's the best value in business phone service with all the professional features we need at an unbeatable price.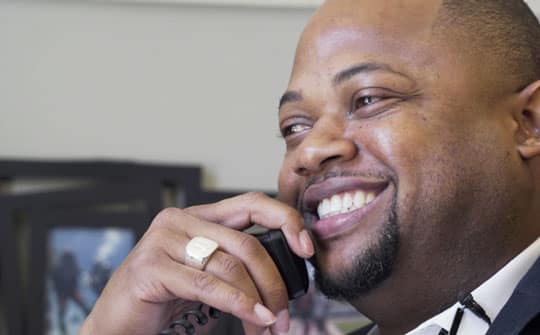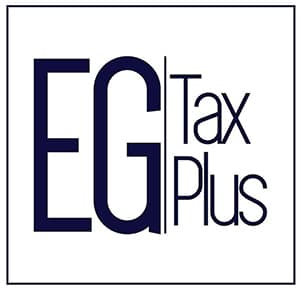 I looked at other solutions, and they seemed more complicated. Not as nimble as magicjack for BUSINESS. And definitely not as cost-effective. My Marketing Assistant takes her phone home, I took mine on vacation overseas – it's seamless. Call forwarding, call waiting, and music on hold make my tax business sound professional.

magicJack for BUSINESS makes phone and virtual fax communication affordable for my print and marketing company and my recording studio. I was worried the sound quality wasn't going to be good, well - IT'S GREAT! We are a growing company and sometimes it's hard to have the essentials needed for great production. magicJack for BUSINESS makes it easy!

magicJack for BUSINESS provides excellent quality and cuts our bill in more than half of what a landline would cost. We have 23 lines and all of my real estate agents are satisfied. Each agent has their own direct line which they use constantly to communicate with clients. If our agents are happy with the technology that our office provides, then we will continue to prosper.