Products and Features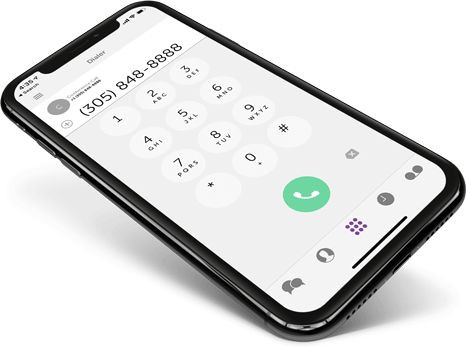 Your business is now mobile!
Get more out of your business phone. Send and receive business calls anywhere, anytime* with the new magicJack for BUSINESS mobile app.
*Unlimited calling to numbers within the United States and Canada and other services provided by magicJack for BUSINESS™ are based on normal, non-excessive use. A combination of factors is used to determine excessive use, including but not limited to the relative use when compared to the average magicJack for BUSINESS™ user, the number of unique numbers called, calls forwarded, minutes used and other factors. Unlimited calling does not include calls to Alaska or the Yukon and Northwest Territories of Canada or calls to non-8YY calling card, platform, conference or chat lines, for which additional fees will apply.
Get started in 3 easy steps.
Download
from the App Store
or the Play Store.
Login using
your mJB account
credentials.
Start using the
mobile app.