Social Media Tips for Small Business Having a presence on various social media channels is presented to business owners as a must. While this can be true for many consumer-facing businesses, it may not be true for yours. The first thing you'll need to do is decide if social media is even right for your business. Are your current and desired customers using Facebook, Twitter, LinkedIn, Instagram, Google Plus, or Pinterest? What do they use social for – to research products, post reviews, recommend local restaurants?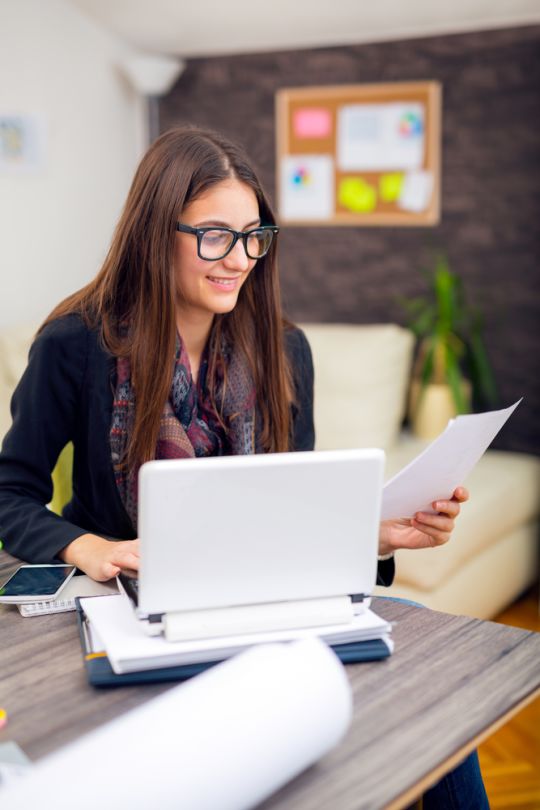 The next thing you'll want to decide is which social networks make the most sense for you. Then you'll want to create a social marketing strategy that attracts and uses influencers to help you build an audience. After all, it is this dedicated audience of followers to whom you can serve original and found content, so that you can offer value and engage your consumers where they're already spending time.
Finding the Right Platform for Your Business
Knowing where to launch your social marketing strategy can be a little challenging. But it's absolutely essential if you want to attract and convert influencers, to build community around your brand, and to attract new business. Remember: not all social media channels are right for every business.
Understanding where to concentrate your time comes down to finding the platform with the people who make up your target market. For instance, if you operate a camera store or specialize in wedding photography, then image-based Pinterest or Instagram may be more productive places for you compared to Twitter or Facebook. If you're selling B2B as a freelance consultant, LinkedIn would be a good place to find potential clients and begin to establish yourself as a subject matter expert by writing articles on Pulse.
Overall, remember to share others' work much more than you share your own content. Social is where the reciprocity norm thrives: no one wants to follow someone who continually self-promotes.
Read more about tips for social media advertising (e.g., Facebook Ads, Instagram Ads, and promoted tweets).
Your Business Profile
Before you claim any profile names: set up all your profiles with one handle or username which ideally matches your website domain. This makes it easy for customers to find you. It will confuse people if your Twitter handle doesn't match your Instagram handle which is different from your Facebook vanity URL. For example, we're @magicJackBiz on every social network. This allows you to easily say "Follow @[yourbrand]" and capture all networks with one line on your marketing materials.
Content Marketing and Social Media
Once you've zeroed in on the social platform(s) where you'll focus efforts, you'll want to begin creating original content and curating existing content (repurposed from the web and elsewhere) that speaks to the concerns and interests of your target customers.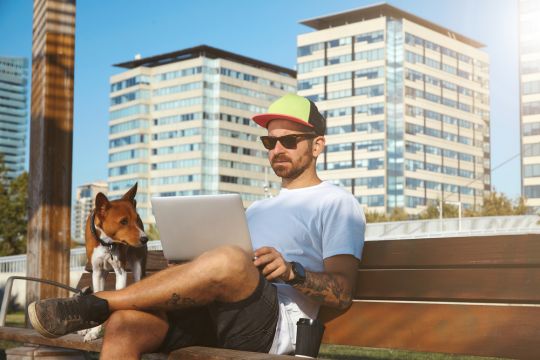 A good social presence has content that excites influencers and gets them to share your posts or content with their networks because they'll find it helpful or relevant. A channel like Twitter can be used to grow your brand's audience by following influencers in your industry and engaging with them. Instead of just retweeting their tweets, add a comment or original insight to demonstrate your genuine interest. They'll be more likely to follow and share what you post.
Twitter hashtags are simply words or phrases preceded by the pound sign (#), which people insert into tweets to make them more easily searchable. They were somewhat niche in the early days of Twitter but caught on and have become overused and abused. Hashtags even made their way onto Facebook. The simple rule: take it easy on the hashtags. Hashtag stuffing is a thing of the past (adding three or more to a single tweet). Twitter's search function is strong enough that a hashtag isn't really necessary anymore. Four certainly aren't. If you want to use one, pick the most popular or relevant. For example, I don't need to add #smallbiz #smallbusiness #business to a tweet sharing this blog post. #smallbiz will do.
If you own a flower shop, adding #flowers to the end of every tweet won't help. Engaging with users who care about flowers will. You can use a tool like Klout.com to find influencers on any subject. Note: official hashtags are still useful when they're related to a specific event or conversation happening in real time, such as an industry conference, sporting event, or live broadcast.
Social Proof and Success
Having influencers talk about your brand or even simply follow you aligns your brand with the reputation of that person. This offers social proof, defined as "a psychological phenomenon where people assume the actions of others in an attempt to reflect the correct behavior for a given situation." I.e., if a trusted friend follows a brand or buys a certain product, you'll be more likely to do the same. Your social proof will slowly build over time if you genuinely participate and help the community by sharing great content and promoting others. Don't expect success over night.
It pays to study the competition, and larger businesses within your industry; there is so much that you can learn from established brands that already have a well-developed social presence. For example, what is the timing, format, and length of their social media updates? How do they optimize their original and curated content with visuals and links? There's no need to reinvent the wheel. Over time you'll notice what resonates with your audience.
Communicate with your customers via phone with the best small business phone service from the pioneer of VoIP. Learn more here.