Make Better Marketing Materials (Without Spending a Ton) As a small business owner, an effective marketing strategy can make your business flush with profit, while ineffective marketing can dry up the well.
It's important to figure out what works for your business and what doesn't without breaking the bank to do it. But as you look to reduce costs in 2017, don't make the mistake of cutting marketing from your budget. Your business needs it. You just need to practice smart marketing.
Here are nine cheap small business marketing strategies you can use to engage your customers and keep the cash rolling in.
Get involved in your local community
Keep abreast to what's going on in your local community and see if there's any opportunity for your business to get involved. Local events always need sponsors, and they can be a great way to increase visibility for your business, often without a large investment from you. Think about what kind of events you'd like to be involved with and that make sense for your business and do your homework to see what the cost is versus your potential return.
Form mutually beneficial partnerships
Putting together a team is a great way to cut down costs on marketing. How? Because they bring you referrals, one of the most valuable things any business can have.
You have to be strategic about potential partnerships, so consider what your business does and what you can offer each other. A good example here is if you're a wedding photographer, team up with a local event planner, and give each other recommendations. There's plenty of opportunity for mutually beneficial partnerships out there if you can invest the time to build the relationships.
Give stuff away for free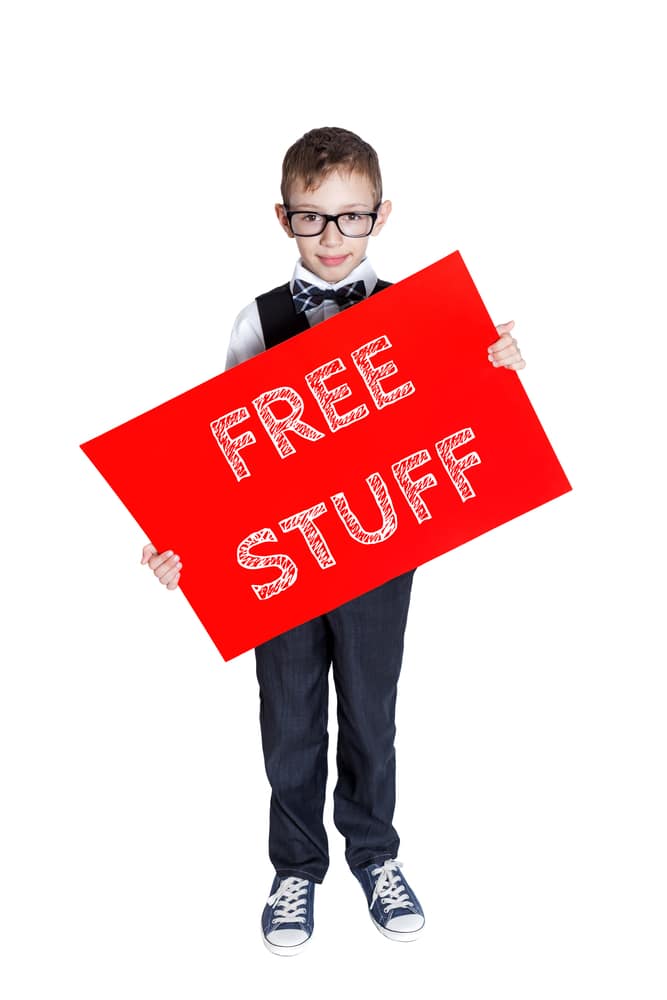 This might seem conflicting, but offering things for free is a great way to bring new customers to your business. Allowing a potential customer to sample your product is a great way to get them to purchase more, especially if you believe in what it is your business has to offer. People these days are more comfortable buying if they've had the opportunity to try something out first. Think of ways your business can offer free trials.
Another thing you can do to attract new customers is offer coupons. People will often go out of their way to use a coupon, which can also generate return visits if they have a good experience. And if you're clever and give your customers coupons for future visits, odds are good they'll come back!
Produce great content
Your messaging is everything to your brand. It sells who you are and what you do. If your content sucks, no one will want to bother with you and will go with one of the big guys. You have the stronger emotional pull as a small business, so use it!
It's great if you are capable of producing engaging content yourself, but if not, swallow your pride and hire someone to write it for you. You can usually find a good freelance writer nearby for well within your budget. Whether it's blogs, infographics, top 10 lists, press releases, content for your website–everything! Use a professional writer where you can to make your content shine. You can find a good freelancer by asking friends for referrals or using a site like Contently or Upwork. Here are a few more sites to find a freelance writer.
If you have messaging you love, but just feel like you need a refresh, don't throw it out and start from scratch! Updating effective content into something new is a great way to keep things from getting old. You could turn an old collection of blogs into an ebook or make a webinar a video tutorial. Or earn yourself some nostalgia cred by showing your customers how far you've come.
Remember, many of your customers will be seeing you for the first time, so even though some of this content might be old to you, it will still be brand new to them.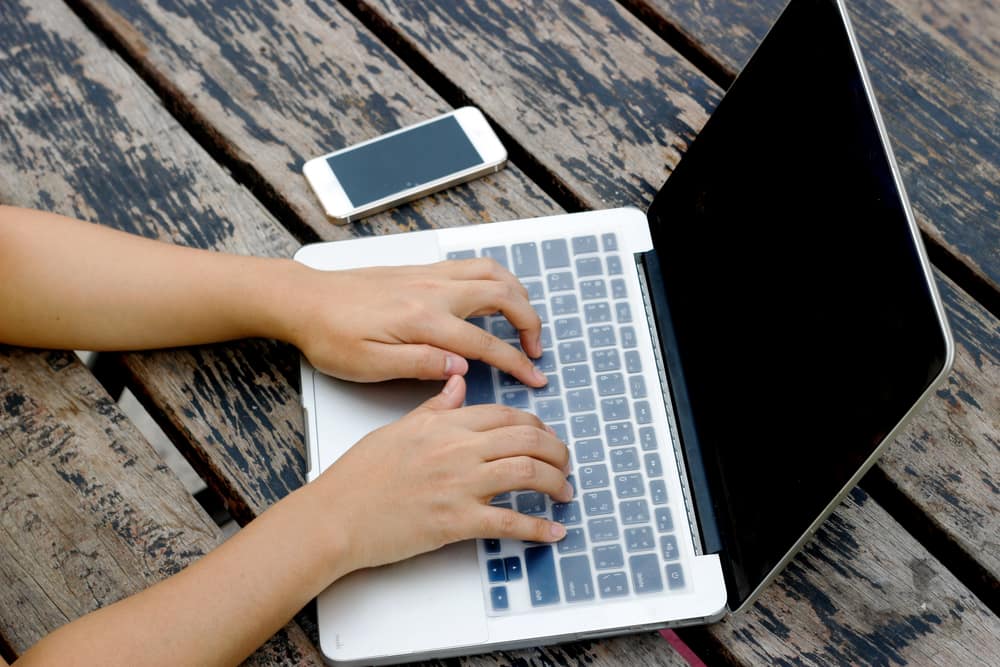 Send a weekly e-newsletter
As for your returning and current customers, make sure you stay in touch with a weekly e-newsletter. It's another easy and inexpensive piece of marketing that keeps you engaged with your customers, and another one that brings great bang for your buck. Studies show that email marketing brings an average return of $38 for every dollar spent. It doesn't have to be long, in fact it probably shouldn't.
This goes along with producing great content, because you want to make sure your customers look forward to getting your newsletter in their inbox every week. Here are some effective newsletter tips from Vertical Response to make sure customers don't dump you into their spam folder.
Use direct mailers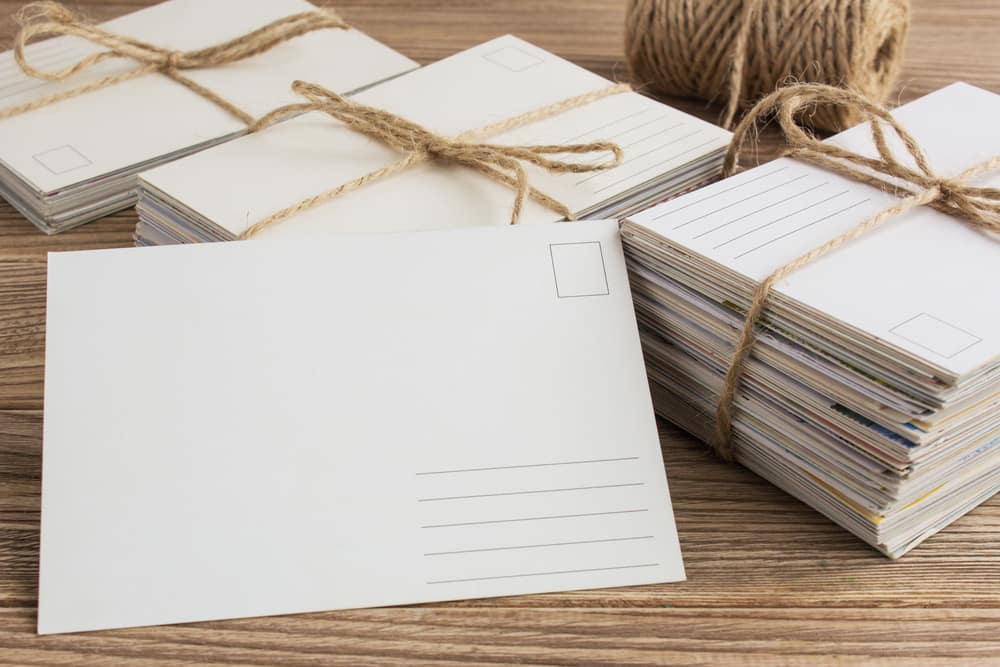 You might think of direct mail (or snail mail) as old school but it can still be an effective marketing tool, especially for some businesses. Sending postcards is a good way to introduce yourself to the neighborhood, so to speak, but you'll want to target your direct mailers to your prospective customers to ensure it's an effective marketing initiative. You can promote exclusive introductory offers and sales to your target audience or send out coupons and bring foot traffic into your store or direct that traffic to your website. A hard copy, personalized mailer can be a special touch in the digital age.
Put your "leave-behinds" in the right spots
We mentioned the value in direct mailers, but "leave-behind" marketing materials can also be effective, if placed in the right locations. "Leave-behinds" are literally materials you leave behind for potential customers to pick up. Like a stack of brochures in your local coffee shop, fliers pasted around town, or a bunch of your branded pens at a coworking space (stickers, coozies, and keychains also go fast at Atlanta's Strongbox West).
Sure, it's a bit of guerrilla marketing, but it can still work for you! But choose placement thoughtfully. For instance, if you have a bakery, you might not want to drop your brochures in your local gym. (Or maybe you do? It's a little evil, but your call!)
The point is, be clever about it! Get to know your target customers and think about where they spend their time. What are the other places in your community that your customers frequent? Where can you place items that will gain high visibility?
Consider media buying
When your budget is tight, you might not even be thinking about media buying, but you should. Targeted media buying can bring you great bang for your buck, which is music to the ears of any business with limited marketing funds available.
Here, in order to get the best return you need to buy advertising that is highly selective. When you spend wisely, you'll generate a better response for every dollar you invest.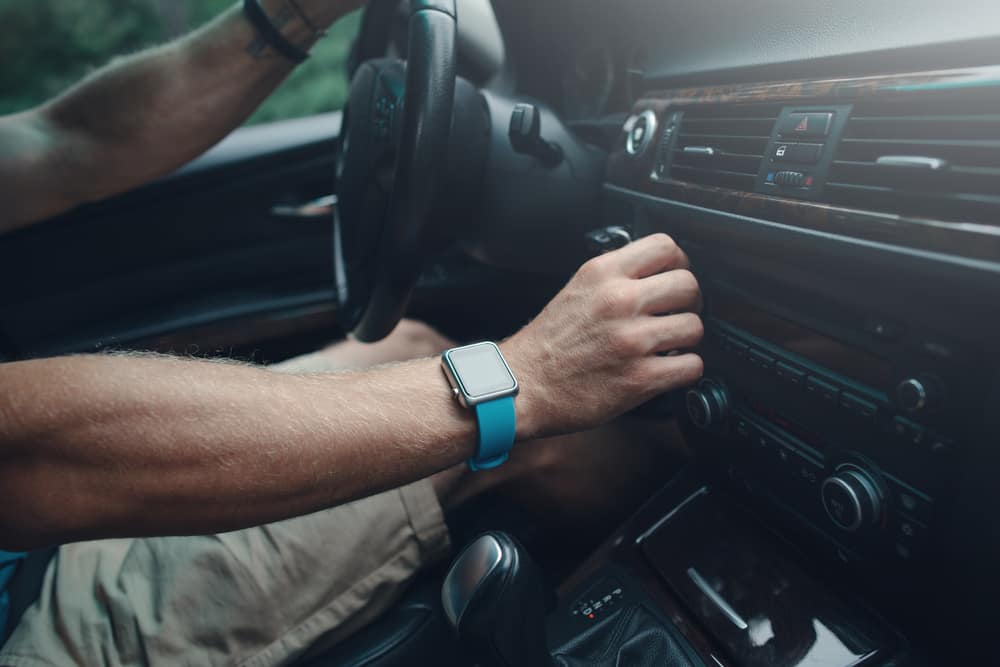 For instance, for radio placement, you could consider buying specific time slots and customizing your ads to fit the channels rather than buying large blocks of radio time across many stations. Buy local ad space in periodicals that reach your target audience. And get a local ad on TV if the audience makes sense for your business.
Want to stick to digital? It is easier to measure. Pay per click advertising is a great way to drive website traffic. And here are some solid tips to use social media advertising to grow your business.
Start a podcast
This won't be for everyone, but if it makes sense for your business, you should consider starting a podcast. It gives you an opportunity to tell your story directly and make an intimate connection to your audience. Even though this type of content marketing can be really helpful for small businesses, few of them do it, so you could stand out from the crowd. You could even bring in your partners to have conversations on your podcast, another opportunity for cross-promotion.
It won't cost much (just your time and some basic equipment like a microphone and audio recording software). It's free to launch a podcast on iTunes, and if you have valuable industry knowledge to share, you could post the audio or video podcast to YouTube and send out the link in your e-newsletter as a helpful resource for your customers.
This article from Entrepreneur is a good resource to see if you might want to start your own.
These marketing strategies will help you build your brand awareness and stay in touch with your customer base. Remember, it's not about what you spend, rather the time and effort you put into it that makes an effective marketing piece to your customers.
If you'd like to pad your marketing budget a bit, consider switching your small business phone plan to magicJack for BUSINESS. Our plans could end up saving you thousands per year.
For more, ideas check out our previous post on Small Business Advertising Tips.