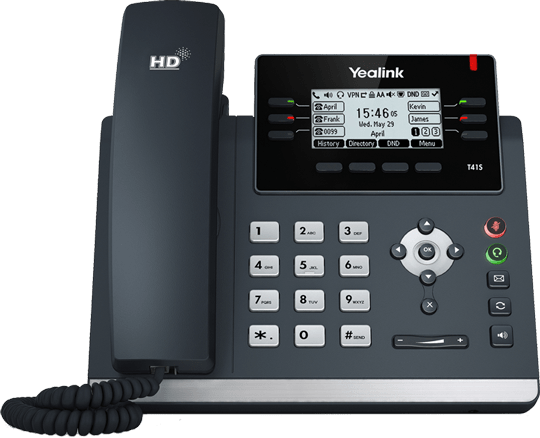 Yealink T41S Support
Product features and documentation.
Buy Now
Enhance your productivity with this feature-rich phone. Delivering superb voice quality and a rich visual experience, this phone is equipped to handle all of your business needs.
HD audio quality
Supports wireless headsets
Dual-color LEDs
Sleek design with anti-tangle cord
Available Compatible Accessories:
Includes phone access to US-based agents and assistance with setup if needed.
Not seeing what you want?
Visit the FAQ page for a list of top questions.
View FAQs