10 Best Communication Tools for Your Small Business Opening up a small business is no small feat. There are lots of factors to think about, including the most professional ways to communicate with your clients, not to mention your team. Have you determined the best ways to go about it? If not, don't worry. We know communication is essential for growing your small business, so we've put together a handy checklist of ten important tools to consider.
1. Small business phone system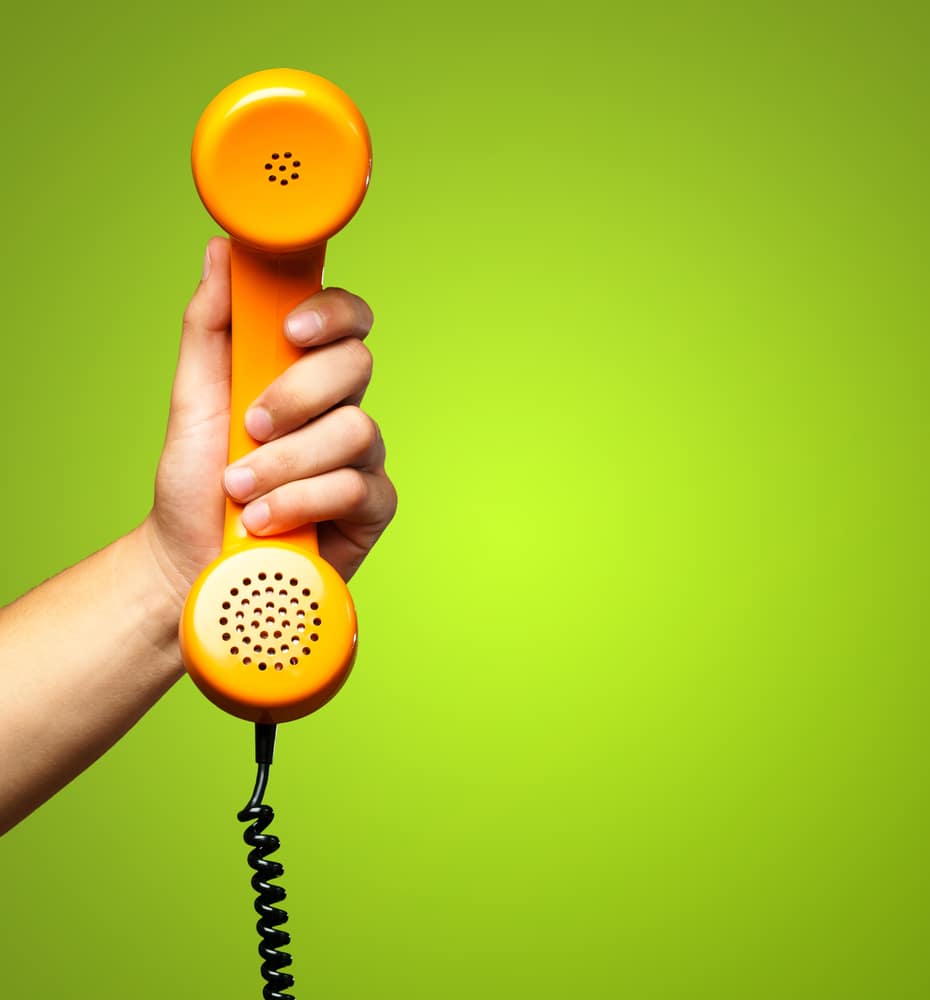 When you are just starting out, don't be tempted to use your personal cell phone as your business phone. Just like your personal and professional life, it's best to keep them separate. Having a different phone for work also makes it easier to claim it as a business expense write-off at tax time. What's more, when you invest in a reliable, affordable small business phone system, both you and your business will come across as polished and professional. magicJack for BUSINESS, for example, is a low-cost, feature-filled small business phone system that includes features like auto attendant, the ability to put a caller on hold, pleasant hold music, conference calling, extension dialing, and more. A point of note with phones: it may not make sense to get an 800 number for your business. With the increased use of cell phones, VoIP phones, and the like, long-distance rates are becoming much more affordable.
2. Small business virtual fax
While online communication, like email, has replaced much of what a fax machine can do, there will be some instances when you'll need to send and receive faxes. Some government agencies, small businesses, attorneys, and even doctors and pharmacies may require a faxed document. With so many other ways to communicate today, the ability to fax could be considered redundant, however, a fax can be a useful extra line of communication. Some clients simply require it. With virtual fax, it's incredibly easy in that all you have to do is click and send. It's also reliable and fast. In some cases, fax may be a better solution than snail mail, which we all know has some latency and vulnerability issues. The trick, though, is to have the capabilities of a fax machine without having to buy the machine itself. For your small business, a virtual fax service is the best solution. You don't have to buy paper and ink cartridges, or spend valuable time maintaining it. Get virtual fax included free with Premium VoIP.
3. PO Box
If you don't have a separate office space for your business, your home address will work initially. However, investing in a PO Box is a much better option. A PO box allows you to keep your home address unpublished and private, while conducting business in a professional manner. What's more, a PO Box is more secure than a mailbox. It will continue to safely receive and securely store your mail, even if you're away on business or vacation. Lastly, if you anticipate that you or your growing business will be moving multiple times in the future, your PO Box will remain the same. No need to fill out change-of-address forms or risk losing mail in the moving process.
4. Coworking space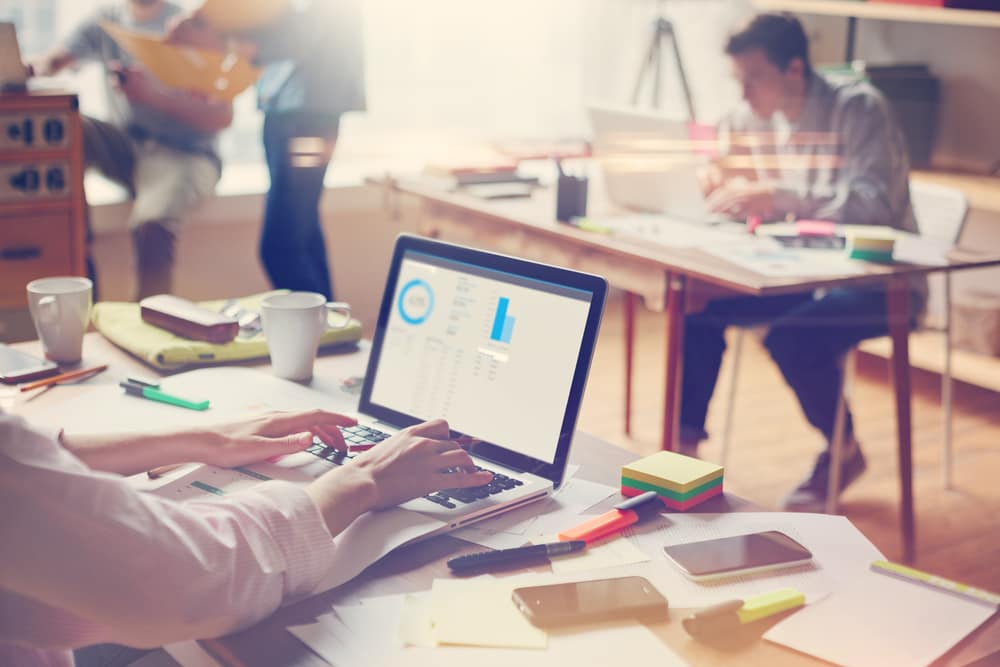 You may be one of the lucky few who has a separate room in your house set up as a home office. If you can easily meet and talk with your team and clients in that space, consider yourself very fortunate. For those small business owners who don't have their own office space, the library and coffee shops can only go so far. Paying to work in a coworking space gives you the ability to meet and communicate with your team, as well as current and potential clients, in a professional manner.
Almost all coworking spaces have a formal lobby with a receptionist, well-appointed conference and meeting rooms, fast internet connections, and even mail and package services. Also, by working in a coworking space, you automatically put yourself in a great networking position. In fact, a Harvard Business Review article titled Workspaces That Move People stated the following interesting statistics:
Out of a survey of 1500 coworking space users, 80% reported an increase in the size of their business network.
Out of the same group, 92% reported an increase in the size of their social circle.
Working in a coworking space opens up opportunities for chance encounters with diverse people you may not have met otherwise. It's a great communication tool from multiple perspectives. (And speaking of coworking spaces, check out our compelling case study with Strongbox West, the most popular and successful coworking space in the Southeast.) In fact, Uber launched Atlanta out of a small office at the original Strongbox. Lean operations encourage growth. Just like saving on phone service, keeping your rent down (or non-existent) is a smart move. Coworking spaces like Strongbox West and our customers at Canopy City in Boston give businesses ultimate flexibility (no leases), savings and fun perks, and opportunities to connect with other entrepreneurs.
Related post: 5 Easy Ways to Connect with Remote Teams
5. Social media business pages
Social media provide an excellent way to gather and communicate with your audience. It can also help enrich relationships with people you haven't even met yet. The social sites you use for your small business marketing and communication depend on your industry, the products and services you're providing, and the audiences to which you cater. Marketing Land offers an excellent checklist for determining which social sites to use and how to correctly set up each of them up for your new business. Don't go overboard and create a profile on every social platform. Consider just one or two, such as LinkedIn and Facebook, to get started.
6. Website/contact us page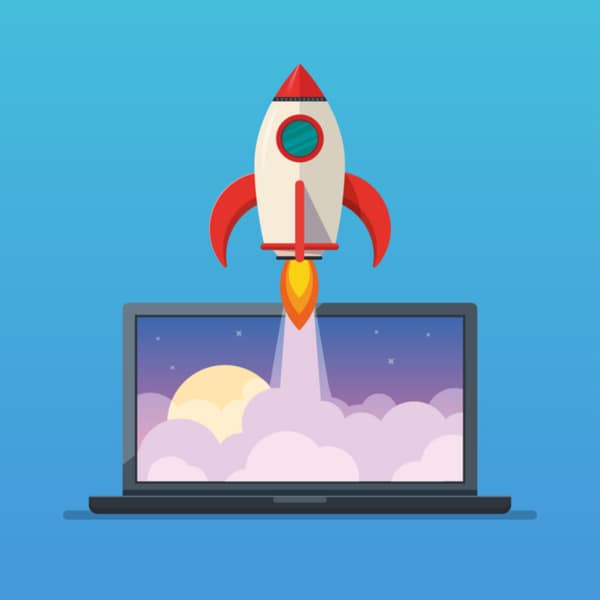 If you haven't already set up a professional website, add this to your small business to-do list for 2017. It doesn't have to be big and fancy. In fact, the more simple and clear **it is, the better. One of the most important pages on your website is your **Contact Us page. It's the entryway for relationships with potential clients, so roll out the virtual welcome mat here. Make your web copy interesting, and don't make your visitor work too hard to get in touch with you. Be careful with publishing your email address, as you'll open yourself up to spammers. A simple contact form with space to enter a name, email address, and a message will do fine. Also, point out that you do not sell or share email addresses so that people feel more comfortable inputting their own. Consider adding links to your social media pages on your Contact Us page too. This will help search engines begin to connect your website with your social profiles for improved SEO. You can create a website easily without spending much money using a CMS (content management system) like Squarespace, Wix, and Wordpress.
7. Business email
If you're not able to invest time or resources in a website just yet, you should at least acquire a branded business email address. This is really important in appearing professional. G Suite by Google Cloud gives you the ability to create a custom business email address using @yourcompany.com. So if your name is Wendy and your company name is Foxhale Design, your business email address would be wendy@foxhaledesign.com. The setup is easy; the service is ad-free, and it comes with plenty of storage.
8. Mobile hotspot
This one is especially important if you travel a lot for business, or if you work at many tradeshows. A mobile hotspot gives you the ability to bring your own WiFi with you. No longer will you have to rely on public hotspots or tethering (and draining the battery) on your cell phone. No matter where you are, with a mobile hotspot, you'll be able to get online via your laptop or tablet. Then you can quickly and efficiently respond to emails, online inquiries, social media comments, and more.
9. Business cards
Invest in a nice set of business cards. Just like a fax, this is an "old school" way of communicating that simply works. While you can always exchange numbers via a call or text upon meeting, a business card still has a place in networking. Especially as a small business owner, a professional card can help to legitimize you and clarify your company name when meeting a new person, especially a skeptic. You never know who you'll serendipitously run into during your day. A nice business card with your name and contact details makes it easy for your next client to remember meeting you and reach out. It also allows you to put the ball in their court if the person has any reservations about exchanging contact info digitally.
Bonus: Want to really make an impression? Check out these creative and memorable business cards. You can create a great DIY business card on Canva, too.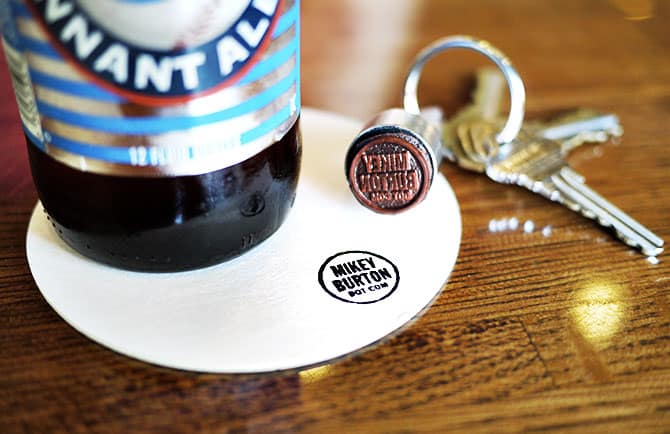 We love this Custom Inspector Stamp from Salem, Ohio letterpress company Cranky Pressman.
10. Team collaboration tools
Just as important as external communication, open lines of internal communication are crucial if you work with remote teams. Keeping in touch is an easy task with online tools like Slack and Trello. Both are excellent for team collaboration and project management. We've highlighted each and some other ways to stay in touch in 5 Easy Ways to Connect with Remote Teams. One other option that many small businesses are starting to embrace is the use of Facebook Groups for internal communications. It makes sense because most people are already on Facebook and understand how to use it. But don't forget about privacy concerns; your data could be shared or used to target ads. You also might want to keep personal and work completely separate, so consider more private collaboration options.
What other vital communication tools would you add to this list? Let us know on Facebook or Twitter.